Our technology is helping both train operators and passengers feel more connected than ever before.
Enhancing the digital capabilities of our assets is key to meeting the needs of today's passengers and can offer huge benefits to our customers and stakeholders.
Through significant investment in data acquisition and analysis, we are driving advancements for train operators and passengers.
We are able to update fleet systems more efficiently and share real-time data about the condition of vehicles and infrastructure.
These improvements ensure smarter and more efficient inspections and maintenance, with minimal disruption to services.
Passengers will also reap the benefits of smarter, digitally-enhanced trains. With our technology, rail travellers can be notified as to which carriages have the most empty seats, experience better Wi-Fi connectivity and receive up-to-date information about their journey. 
Case Study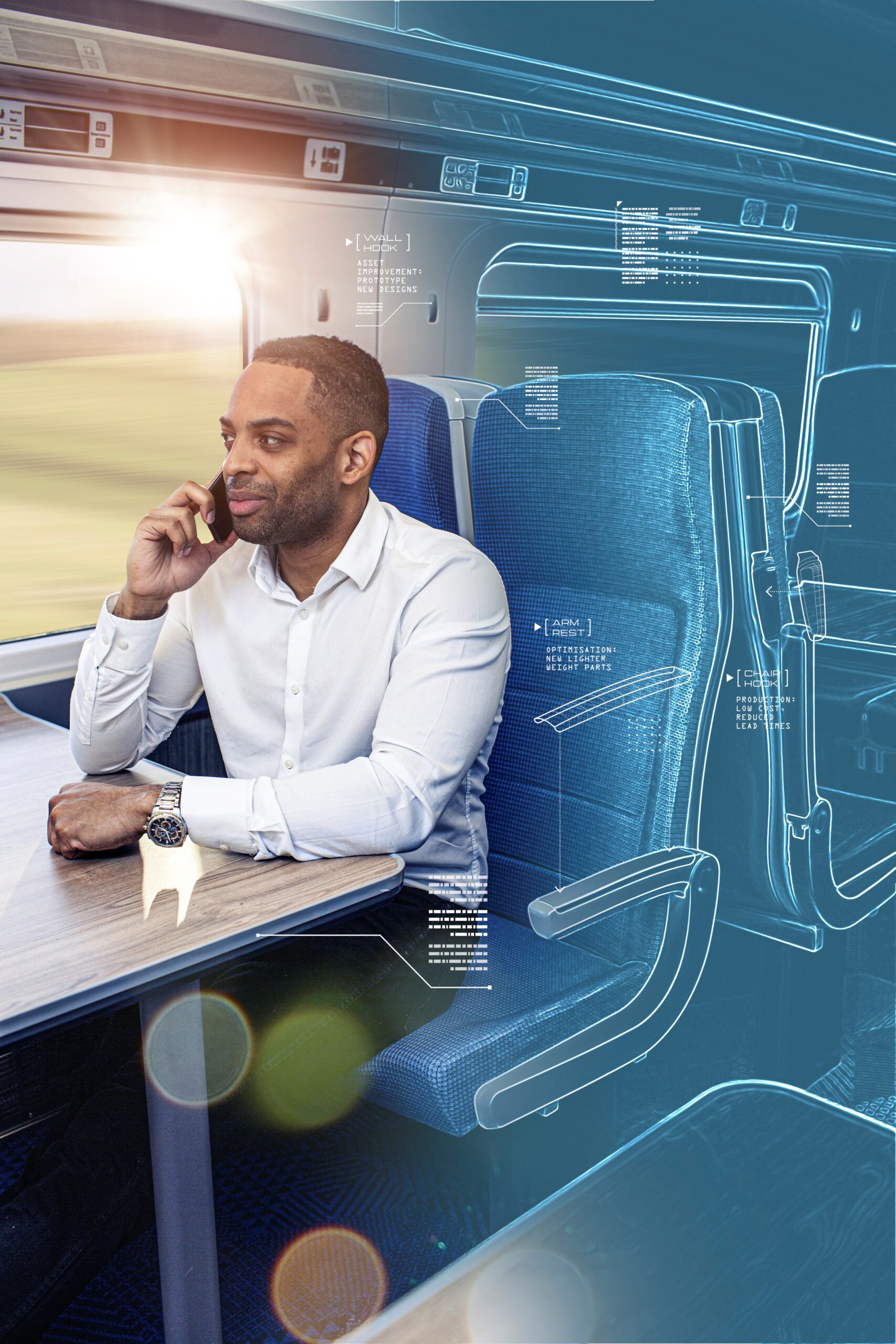 Digital Manufacturing
Producing parts that are cheaper, lighter and more customised, all at quicker speeds.
View Case Study