Our Class 165 Hybrid Drive bridges the gap between diesel and full electrification, making rail travel smarter, quieter and cleaner.
As part of our commitment to making UK rail more sustainable, we are converting a Diesel Multiple Unit (DMU) to a low-emission hybrid drive with our innovative self-charging battery technology.
We are collaborating with Chiltern Railways, UK-based electric vehicles specialist Magtec and maintenance experts Loram to bring this exciting £4m investment to life.
Immediate environmental benefits will include reducing carbon and gaseous emissions, as well as addressing local air quality issues and noise in populated areas.
The hybrid system automatically turns engines off and runs on battery when it detects proximity to stations and the regenerative braking system charges the vehicle, increasing overall efficiency.
Thanks to the improved acceleration offered by our hybrid technology compared to its diesel-only counterparts, passengers could also benefit from reduced journey times.
Case Study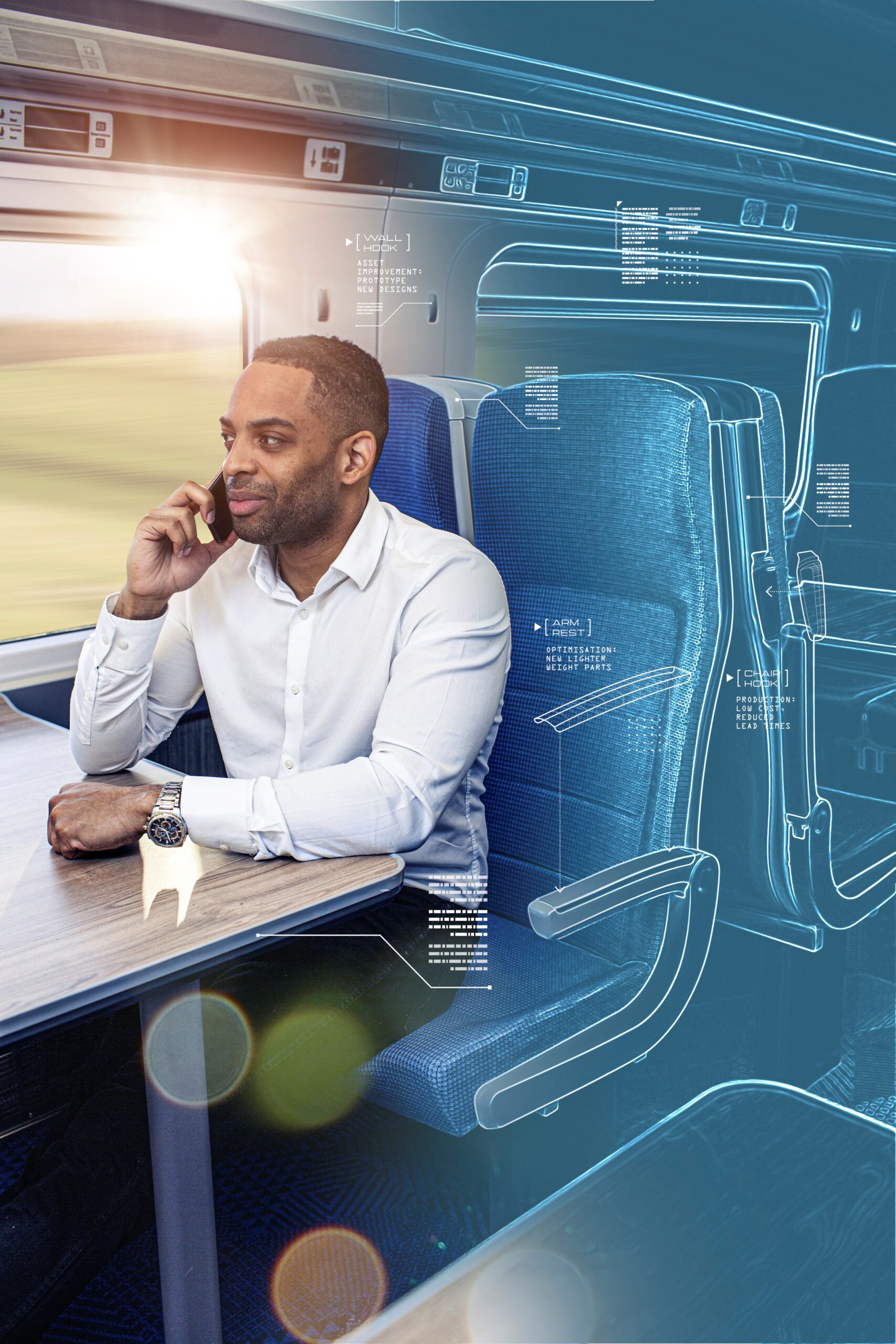 Digital Manufacturing
Producing parts that are cheaper, lighter and more customised, all at quicker speeds.
View Case Study
Smart Trains
Helping operators and passengers to feel more connected.
View Case Study